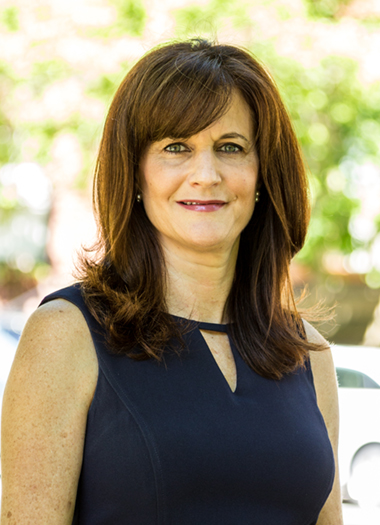 | Senior Sales and Rental Associate Cabot & Company
Cabot & Company
213 Newbury Street
Boston, MA 02116
Email Website Phone: 617-262-6200 Fax: 617-536-8410

About Carol
Carol Korbman is a self-motivated and experienced sales and leasing agent. In her many years at Cabot & Company, Carol has helped numerous clients buy and sell their homes as well as investment properties. After negotiating the purchase, she assists and coordinates in both the rental and the management aspect of the investment property. One of her most rewarding strengths is finding her clients the perfect home.
Carol was born and grew up in Mexico City, but has lived in the Boston area since 1987. She has a Bachelor's degree in Computer Science, with a minor in Business Administration from Boston University. She speaks Spanish fluently and is conversant in Hebrew. Her cosmopolitan background makes her a favorite with many of our international clientele. Carol has traveled all around the world and enjoys spending time with her kids and family.
Whether you are an investor or you are looking for a place of your own, Carol will help you find a property that you can call home.
To contact me please email me at carol@cabotandcompany.com
Clients Testimonials & Reviews

---
Carol Korbman es una agente de bienes raíces con mucha experiencia y motivación propia. En todos sus años en Cabot & Company, Carol ha ayudado a varios clientes en la compra y venta de sus hogares y propiedades de inversión. Después de negociar la compra de inversion ella ayuda y coordina la renta y administración de tal propiedad. Una de las cosas mas gratificantes para Carol es encontrar la propiedad perfecta para sus clientes.
Carol nació y creció en la Ciudad de Mexico, pero ha vivido en la Ciudad de Boston desde 1987. Graduada de Boston University con una Licenciatura en Computación y un enfoque en Administración de Empresas. Ella habla español, Ingles y es versada en Hebreo. Sus antecedentes cosmopolitanos la hace favorita entre nuestros clientes internacionales. Carol ha viajado por todo el mundo y disfruta pasar tiempo con sus hijos y familia.
Ya sea que eres un inversionista o estas buscando tu nuevo hogar, Carol te ayudara a encontrar esa propiedad perfecta a la que la harás tu hogar.
Para contactarme favor de mandar un correo electrónico a carol@cabotandcompany.com
Comentarios y Testimonios de Clientes