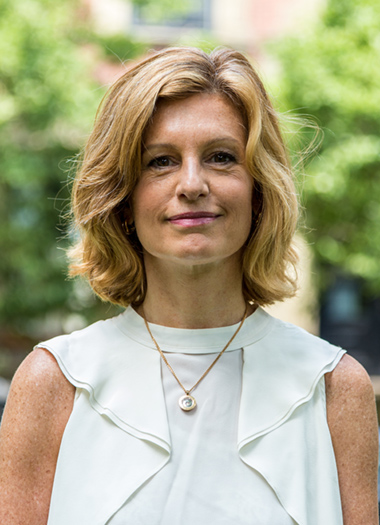 | Executive Vice President Cabot & Company
Cabot & Company
213 Newbury Street
Boston, MA 02116
Email Website Phone: 617-262-6200 Fax: 617-536-8410

About Shelagh
Shelagh Brennan is consistently ranked among Boston Top 20 real estate agents. She was the #1 Agent for Multi-Family sales in Boston's Back Bay in 2020, based on sales volumes reported in MLS Property Information Network, Inc. The record setting sale of the Penthouse at 89 Beacon St., Beacon Hill represented the highest price ever paid for a Beacon Hill single-width brownstone condominium at $15,750,000. 89 Beacon St. #1 was the highest price per square foot for a Beacon Hill parlor duplex condo ever sold. She also set a new price record for the most expensive recorded single family home sale in Cambridge. Shelagh has been awarded the distinction of "America's Best Real Estate Agents" by Real Trends and the Wall Street Journal. She has also been featured in Curbed Boston USA for record-setting prices on new construction and condo sales, in Boston Homes for spectacular sales and most expensive homes sold, and in "The List" of the Boston Business Journal for the area's most expensive condos. The Boston Globe featured her for selling a block of distressed Back Bay buildings that were renovated into beautiful apartments.
Her experience, confidence, and comprehensive market knowledge have made Shelagh the first-choice realtor for both buyers and sellers of the city's most prestigious properties. Clients choose Shelagh as well for her uncanny ability to find opportunities that others miss or shy away from, and to find homes for her buyers that are not even on the market. Her love of architecture, art, history, and design translates to magazine-quality marketing materials and frequent requests for consultation on staging and presentation.
Shelagh has been actively involved in the Boston real estate market for over 30 years, during which time she has developed a deep understanding of real estate cycles and financial markets and can do well for both buyer and seller in any market.Her expertise has also led individuals, banks, non-profit institutions, developers, and foreign investors to turn to her for advice. She has appeared as an expert witness in Suffolk County Probate Court to testify on the value of real estate for estate properties and properties under guardianship.Shelagh also consults on rental pro-forma, luxury condominium developments and capital markets.
Equally adept in working with spectacular properties and ugly ducklings, with individual buyers and sellers and with developers alike, Shelagh has sold historic buildings – Back Bay brownstones, South End bow fronts and Beacon Hill townhouses- as well as new construction luxury condominiums and she has the vision to help developers transform lodging houses into magnificent condominiums, and make tired estate properties shine with possibility. Complex transactions like life estates or 1031 tax-free exchanges become simplified in her hands.
Shelagh was graduated from Boston College and completed the Harvard Graduate School of Design program in Condominium Development. Prior to joining Cabot & Company, she was affiliated with The Codman Company where she was responsible for the sale of 191 units on Boston's waterfront during the 1991 real estate correction. Throughout her career Shelagh has also been active in the community. She supports the Dana Farber Women's Executive Council, works with Habitat for Humanity Boston, sponsored the South End Jazz Open House with the South End Historical Society, and served on the Events Committee and as a sponsor for Big Brothers Big Sisters Boston. She is also actively involved with the French Cultural Center and International School of Boston in Cambridge.
Known for her solid gold instincts, tenacity, integrity strong sense of fiduciary responsibility, Shelagh Brennan welcomes the opportunity to work with you.
Hi there! How can we help you?
Contact us using the form below or give us a call.
Hi there! How can we help you?
Contact us using the form below or give us a call.