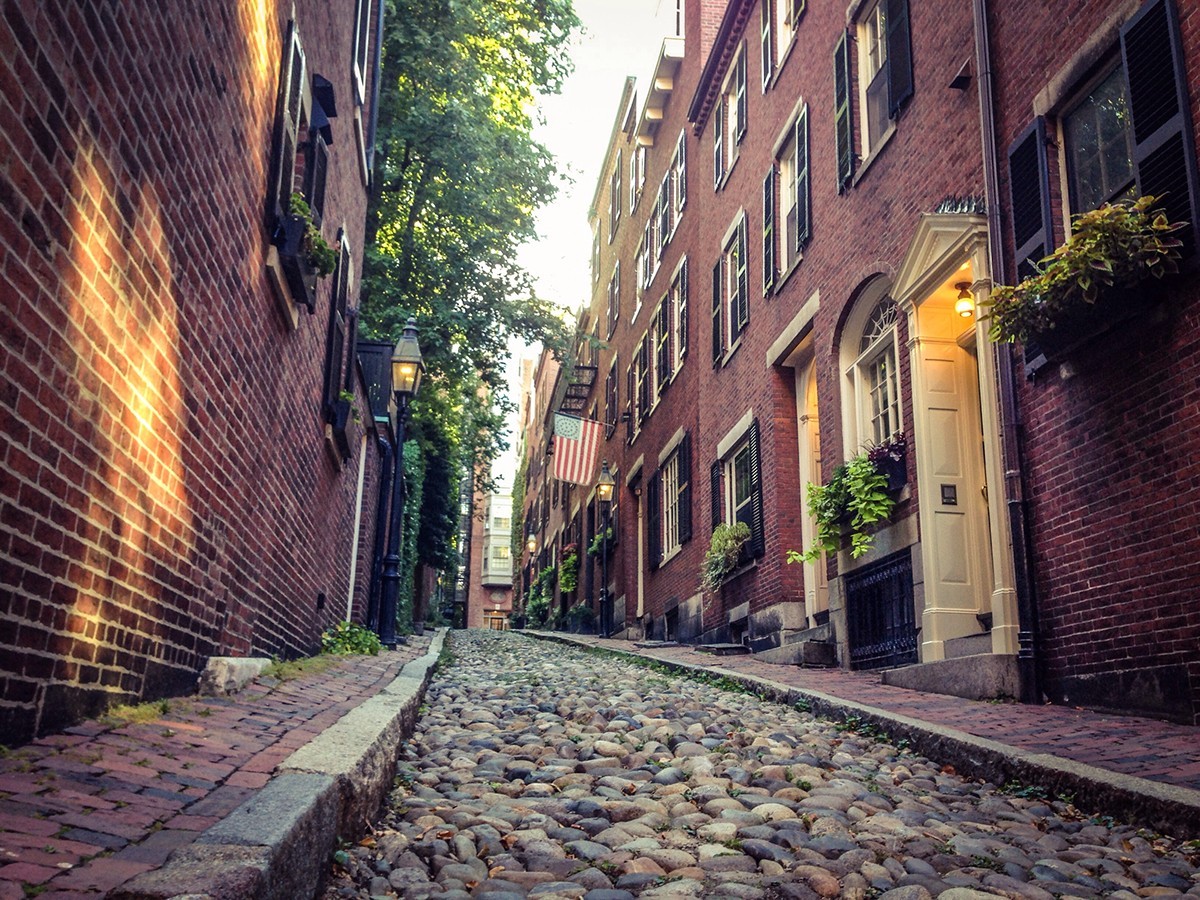 Beacon Hill
Welcome to Beacon Hill, a neighborhood that exudes timeless elegance and captures the essence of Boston's rich history. Nestled atop a picturesque hill, Beacon Hill offers a charming and intimate atmosphere, making it one of the most desirable addresses in the city. As you wander through its cobblestone streets, you'll feel transported back in time, surrounded by historic architecture, gas-lit lanterns, and a sense of old-world charm.
Real estate in Beacon Hill is truly a treasure trove of architectural gems. The neighborhood is renowned for its iconic Federal-style rowhouses, characterized by their distinct brick facades and classic design elements. These historic homes have been carefully preserved and restored, showcasing the neighborhood's rich heritage. Many properties feature charming details such as ornate ironwork, charming bow windows, and rooftop gardens that offer breathtaking views of the city skyline.
Living in Beacon Hill means immersing yourself in the neighborhood's unique blend of tradition and modernity. Charles Street, the neighborhood's main thoroughfare, is a bustling hub of activity, lined with boutique shops, art galleries, and inviting cafes. Here, residents can indulge in leisurely strolls, savoring the intimate charm of the neighborhood and discovering hidden treasures in the quaint storefronts.
One of the crown jewels of Beacon Hill is the Massachusetts State House, an architectural masterpiece that dominates the neighborhood's skyline. Visitors can explore its majestic interiors, adorned with historic artifacts and exquisite artwork, and witness the hub of political activity in action. Just steps away lies the picturesque Boston Common, the city's oldest public park, offering a serene retreat for relaxation and recreation.
Beacon Hill also boasts the prestigious Boston Athenaeum, a renowned library and cultural institution that has served as a beacon of knowledge for over two centuries. The neighborhood's vibrant community spirit is further showcased through its annual events and gatherings, such as the Beacon Hill Art Walk and the Beacon Hill Holiday Stroll, which bring residents and visitors together to celebrate art, culture, and the neighborhood's unique identity.
Living in Beacon Hill is not just about the stunning architecture and cultural landmarks; it's about embracing a lifestyle of convenience and proximity. The neighborhood's central location provides easy access to the city's finest dining establishments, upscale boutiques, and world-class cultural institutions. Residents can also enjoy a leisurely stroll along the nearby Charles River Esplanade or explore the nearby historic sites and attractions that Boston has to offer.
Beacon Hill truly embodies the essence of Boston's historic charm and captures the imagination with its timeless beauty. With its rich history, architectural splendor, and vibrant community, Beacon Hill offers an unparalleled opportunity to experience the quintessential Boston lifestyle. Immerse yourself in the enchanting allure of Beacon Hill and discover why this neighborhood remains an iconic symbol of elegance and sophistication in the heart of the city.
Find Properties in Beacon Hill