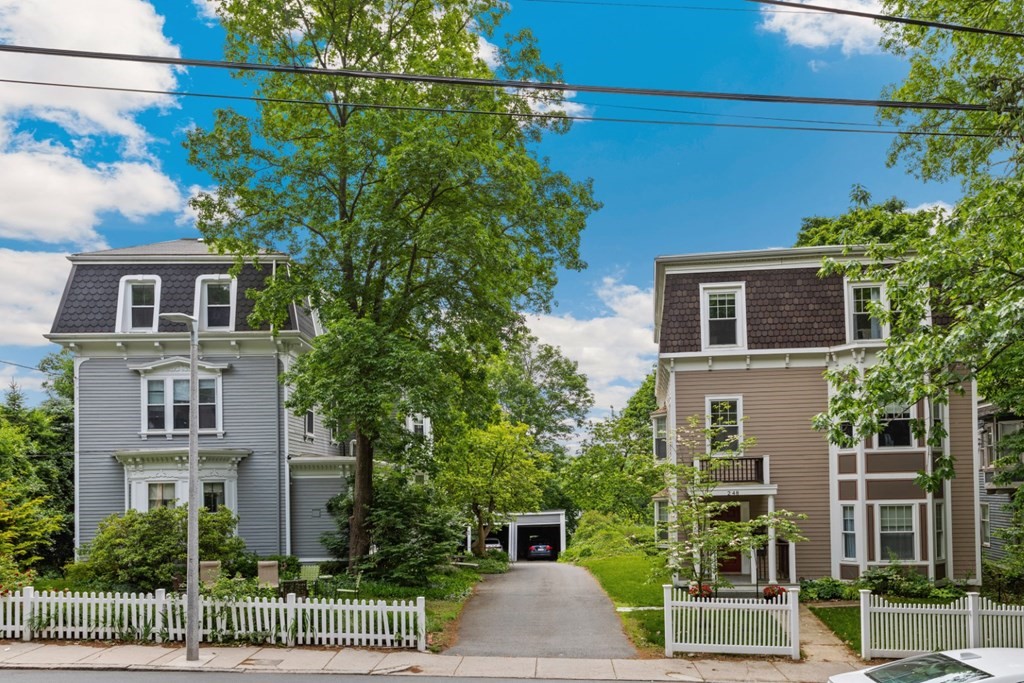 Jamaica Plain
Welcome to Jamaica Plain, a vibrant and eclectic neighborhood in Boston that beautifully combines a rich history with a thriving arts and cultural scene. Known affectionately as "JP" by locals, this diverse community offers a unique blend of charm, green spaces, and a strong sense of community.
Jamaica Plain's real estate landscape is as diverse as its residents, with a mix of architectural styles that reflect its storied past. From stately Victorian homes to cozy triple-deckers and modern condominiums, there is a home to suit every taste and lifestyle. Many properties feature stunning period details, such as ornate woodwork, stained glass windows, and wrap-around porches that add character and charm to the neighborhood's streets.
What sets Jamaica Plain apart is its deep-rooted sense of community and vibrant cultural scene. Centered around the bustling Centre Street, you'll find an array of locally-owned businesses, boutique shops, and an eclectic mix of restaurants and cafes serving up diverse cuisines from around the world. The neighborhood's emphasis on supporting local artisans and businesses is evident in its thriving farmer's market and the numerous community events that bring residents together throughout the year.
One of Jamaica Plain's most beloved features is its abundance of green spaces. The Arnold Arboretum, a 265-acre botanical garden, offers a tranquil retreat for nature lovers with its vast collection of trees and walking trails. The Jamaica Pond, a picturesque kettle pond surrounded by a 1.5-mile path, is a popular spot for joggers, picnickers, and boating enthusiasts. These natural oases provide a welcome respite from the urban hustle and bustle and offer ample opportunities for outdoor recreation.
Jamaica Plain's commitment to the arts is evident in its numerous galleries, theaters, and community arts organizations. The Footlight Club, America's oldest community theater, has been entertaining audiences for over a century, while the renowned Jamaica Plain Open Studios showcases the talent of local artists and craftsmen. The neighborhood's diverse population contributes to a vibrant cultural tapestry, with a strong emphasis on inclusivity and artistic expression.
Living in Jamaica Plain means embracing a rich tapestry of cultures, embracing the local arts scene, and immersing oneself in a community that values sustainability and environmental stewardship. With its convenient access to public transportation and proximity to downtown Boston, Jamaica Plain offers the perfect balance between urban living and a close-knit neighborhood atmosphere.
Whether you're exploring the neighborhood's colorful murals, indulging in delicious cuisine from around the world, or taking a leisurely stroll through its picturesque parks, Jamaica Plain captivates with its distinctive character and vibrant energy. Discover the spirit of Jamaica Plain and join a community that celebrates diversity, creativity, and a deep sense of belonging.
Find Properties in Jamaica Plain