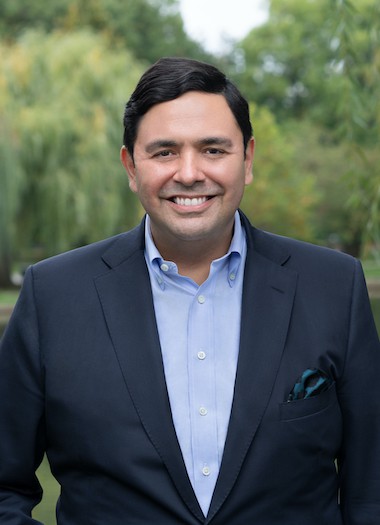 | Senior Vice President Cabot & Company
Cabot & Company
213 Newbury Street
Boston, MA 02116
Email Website Phone: 617-262-6200 Fax: 617-536-8410

About Rene
Rene Rodriguez is one of Boston's most trusted and top-selling brokers, counting among his clients numerous distinguished business and community leaders. A member of the Cabot residential team since 1996, Rene works with individuals, investors, and developers interested in the city's most coveted properties—with a particular focus on the Back Bay, Beacon Hill, and South End neighborhoods.
Rene is ranked among the best brokers in Boston and with more than $48,000,000.00 in sales in 2018, was ranked twelfth over all in the city for the year. Recent successes have included the sale of a historic 19th Century Marlborough Street townhouse that is being restored to an elegant single-family home, and the record setting sale of the penthouse at The Lydon, in Back Bay, for $14,300,000.
A high-touch broker known for his extensive market knowledge and his unmatched devotion to clients, Rene's success is based almost exclusively on positive referrals. He earns the respect of his clients by working tirelessly on their behalf and by always offering them candid advice. Rene also utilizes the latest technologies and is supported by a full-time sales assistant, Jack Lavanchy, who shares Rene's attention to detail and passion for perfection.
Rene is deeply connected to Boston. He graduated in 1992 with a finance degree from Babson College and has lived in the South End, the Back Bay, and Jamaica Plain. Rene supports numerous local organizations and charities—including Babson, the Huntington Theater Company, and the Leukemia & Lymphoma Society.
When he isn't working, Rene enjoys cooking, traveling, collecting art, restoring old houses, and spending time with his family and friends.